Search results (58)
Showing results 1 to 10
Knowledge service topics
Legal migration and integration
Knowledge service
Migration and Demography
Geographic coverage
Europe
The European Commission is the executive of the European Union and promotes its general interest.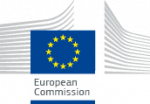 The European Union Agency for Fundamental Rights (FRA) is the EU's centre of fundamental rights expertise. It is one of the EU's decentralised agencies. These agencies are set...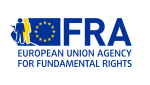 The European Political Strategy Centre (EPSC) is the European Commission's in-house think tank, established by European Commission President Jean-Claude Juncker, and operating directly under his...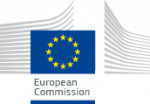 The European Training Foundation is a European Union agency that helps transition and developing countries harness the potential of their human capital through the reform of education, training and labour...
European Centre for the Development of Vocational Training, Cedefop, is one of the EU's decentralised agencies. Founded in 1975 and based in Greece since 1995, Cedefop supports development of European vocational...
The European network of Public Employment Services was established following a Decision by the Council and the European Parliament to maximise efficiency of public employment services (PES). The network comprises...
TAMPEP is an international networking and intervention project operating in 25 countries in Europe which aims to act as an observatory in relation to the dynamics of migrant prostitution across Europe. TAMPEP...
The Odysseus Academic Network is a network of legal experts in immigration and asylum in Europe. The network is a platform for the exchange of knowledge and expertise between academics, policy-makers, practitioners and NGOs in the field...
Programme of twelve transnational research projects responding to the theme: Migration in Europe: Social, Economic, Cultural and Policy Dynamics
Each Member State posts an immigration liaison officer (ILO) to its consular authorities in a non-Member State. The ILO maintains direct contacts with the authorities in the host country...