Search results (37)
Showing results 1 to 10
Knowledge service topics
International migration governance
Knowledge service
Migration and Demography
Geographic coverage
Europe
The European Commission is the executive of the European Union and promotes its general interest.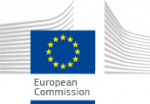 Published since 2000 with the latest issue available for 2013. It includes a survey and analysis of border management and border apprehension data from 22 States obtained via a questionnaire disseminated...
Data on how patterns of migration to Europe have developed. The THEMIS international project team investigated what makes people decide to migrate; why some of those...
The Voluntary Return European Network (VREN) responded to the needs expressed by the European Commission in the Return Fund Work Programme 2010 for an improved cooperation amongst Member States...
PICUM is a network of individuals and organisations working to ensure social justice and human rights for undocumented migrants. Grounded in principles of social justice, anti-racism and equality, PICUM works...
The Africa-EU Migration, Mobility and Employment (MME) Partnership aims to ensure sustainable development through better management of and joint cooperation on MME issues. It pushes for the implementation...
Our initiative aims to progressively become a common reference for those interested in new ideas connecting big data and of human development. We aim to establish a big...
The Rabat Process is a platform for political cooperation amongst the countries along the migration route between Central, Western, Northern Africa and Europe. Since 2006, the Dialogue promotes policy-making...
SOLIDAR is a European network of Civil Society Organisations (CSOs) working to advance social justice in Europe and worldwide. With over 60 member organisations based in 27 countries...
EURLO is a network funded under Specific Action of the Asylum, Migration and Integration Fund (AMIF 2014­2020).