Search results (28)
Showing results 1 to 10
Knowledge service topics
Migration and development
Knowledge service
Migration and Demography
Geographic coverage
Europe
The European Commission is the executive of the European Union and promotes its general interest.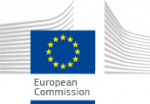 The Voluntary Return European Network (VREN) responded to the needs expressed by the European Commission in the Return Fund Work Programme 2010 for an improved cooperation amongst Member States...
The Mixed Migration Centre (MMC) was established in February 2018. It brings together various existing regional initiatives – hosted or led by the Danish Refugee...
The Rabat Process is a platform for political cooperation amongst the countries along the migration route between Central, Western, Northern Africa and Europe. Since 2006, the Dialogue promotes policy-making...
Each Member State posts an immigration liaison officer (ILO) to its consular authorities in a non-Member State. The ILO maintains direct contacts with the authorities in the host country...
The European Social Policy Network (ESPN) was established in 2014 to provide the Commission with independent information, analysis and expertise on social policies. The ESPN supports the Commission in monitoring...
EURLO is a network funded under Specific Action of the Asylum, Migration and Integration Fund (AMIF 2014­2020).
The GCCA was established by the European Union (EU) in 2007 to strengthen dialogue and cooperation with developing countries, in particular least developed countries (LDCs) and small island developing...
ESPAS is an inter-institutional collaboration among the officials of the European Commission, the European Parliament, the Council of the EU, and the European External Action Service, with the support of the Committee of the Regions and of the European Economic...
The European Migration Network (EMN) is an EU network of migration and asylum experts who work together to provide objective, comparable policy-relevant information. The EMN was legally...