Search results (59)
Showing results 1 to 10
Knowledge service topics
Legal migration and integration
Knowledge service
Migration and Demography
Geographic coverage
Europe
The European Commission is the executive of the European Union and promotes its general interest.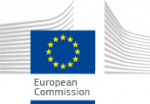 Data on how patterns of migration to Europe have developed. The THEMIS international project team investigated what makes people decide to migrate; why some of those...
This is is an academically driven cross-national survey that has been conducted every two years across Europe since 2001. It measures the attitudes; beliefs and behaviour patterns of diverse...
Public opinion trends in the EU on political and economic questions; including on migration. Survey of all MS; fYROM; Turkey; Montenegro; Serbia and Albania. The survey covers the national...
The main goal of this network is to bring together researchers, policy makers, and survey data producers to join efforts to improve the access, usability, dissemination and standards of the multiple and scattered...
TAMPEP is an international networking and intervention project operating in 25 countries in Europe which aims to act as an observatory in relation to the dynamics of migrant prostitution across Europe. TAMPEP...
The European network of Public Employment Services was established following a Decision by the Council and the European Parliament to maximise efficiency of public employment services (PES). The network comprises...
The Odysseus Academic Network is a network of legal experts in immigration and asylum in Europe. The network is a platform for the exchange of knowledge and expertise between academics, policy-makers, practitioners and NGOs in the field...
Programme of twelve transnational research projects responding to the theme: Migration in Europe: Social, Economic, Cultural and Policy Dynamics
Each Member State posts an immigration liaison officer (ILO) to its consular authorities in a non-Member State. The ILO maintains direct contacts with the authorities in the host country...