Search results (100)
Showing results 1 to 10
Knowledge service
Migration and Demography
Geographic coverage
Europe
The European Commission is the executive of the European Union and promotes its general interest.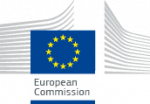 Quick reference guide on The protection of children in migration – promising practices.
This is is an academically driven cross-national survey that has been conducted every two years across Europe since 2001. It measures the attitudes; beliefs and behaviour patterns of diverse...
Public opinion trends in the EU on political and economic questions; including on migration. Survey of all MS; fYROM; Turkey; Montenegro; Serbia and Albania. The survey covers the national...
Published since 2000 with the latest issue available for 2013. It includes a survey and analysis of border management and border apprehension data from 22 States obtained via a questionnaire disseminated...
Data on how patterns of migration to Europe have developed. The THEMIS international project team investigated what makes people decide to migrate; why some of those...
IOM-UNHCR-UNICEF Interagency Factsheet on Refugee and Migrant Children (including unaccompanied and separated children) compiles available data on children on the move in Europe. It provides overview of trends...
Fertility indicators for 45 European countries. Main indicators of fertility level: total fertility rate; mean ideal number of children; completed Cohort fertility; childlessness...
The European Demographic Datasheet 2016 shows key demographic data; population trends and projections until 2050. It covers fertility; mortality; migration and population structure...
The CEPS is an independent policy research institute in Brussels. Its mission is to produce sound policy research leading to constructive solutions to the challenges facing Europe.