Search results (315)
Showing results 1 to 10
Knowledge service
Bioeconomy
Geographic coverage
Europe
The European Commission is the executive of the European Union and promotes its general interest.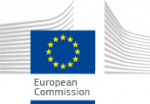 The Paris Agreement and the EU Climate and Energy Framework set ambitious but necessary targets. Reducing greenhouse gas (GHG) emissions by phasing out the technologies and infrastructures that cause...
The report provides insights into the potential use of forest-based sector indicator sets in Europe. It builds on the rich experience gained with sectorial indicator tools, and connects to aspects...
Precision agriculture technologies (PATs) offer an approach to arable systems which both enhance productivity and minimise environmental harm. Despite expected economic gains uptake...
With 36 partners in 16 countries and led by the European Forest Institute, SUPERB aims to restore thousands of hectares of forest landscape across Europe. To implement this, we...
A policy brief based on the results from ForestValue projects
The BIC Annual Report 2021 encapsulates key achievements and impact of BIC and member activities. 2021 was an important transition year for the organisation and the activities. The most important...
This report presents the main results of a comparative study of food systems research and innovation (R&I) investment levels in the EU, considering public and private R&I spent at both...
Closer-to-Nature Forest Management is a concept proposed in the EU Forest Strategy for 2030, which aims to improve the conservation values and climate resilience of multifunctional, managed forests in Europe...
The present dataset gives quantitative and qualitative information on the local mitigation policies implemented to achieve the 20% carbon reduction target (as in the first CoM timeframe) by local...