Search results (254)
Showing results 1 to 10
Knowledge service
Bioeconomy
Geographic coverage
Europe
The European Commission is the executive of the European Union and promotes its general interest.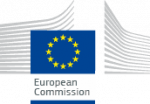 The European seaweed sector transitions from harvesting wild stocks only to harvesting and farming seaweed. This transition comes with the need to rethink the role of the European sector on the global scale...
There are many possible pathways towards a carbon-neutral future. Achieving it by 2050 is possible, but this requires urgent action. This is the central conclusion of SAPEA's evidence review...
Forest biomass density map at 100 m resolution for the year 2010, matching the harmonized reference statistics at national and sub-national scale in terms of forest area, biomass...
ForestEurope: pan-European forest fragmentation derived from CORINE 1990, 2000, 2006, 2012, 2018
Primary forests fulfil important roles in preserving biodiversity, storing carbon and increasing ecological understanding. Yet, they have become very rare in Europe. An important...
The European Forest Fire Information System (EFFIS) supports the services in charge of the protection of forests against fires in the EU and neighbor countries and provides the European Commission services...
This report summarizes a year of drought events through the monitoring and forecasting activity of European (EDO) and Global (GDO) Drought Observatories, as part of the Copernicus Emergency Management Service...
BiodiverCities, a European Parliament pilot, aims to improve civil society participation in planning decision-making with respect to urban biodiversity, the nature in and around cities. The project has two...
The European Environment Agency (EEA) is an agency of the European Union, whose task is to provide sound, independent information on the environment. The EEA aims to support sustainable development by helping...