Search results (9)
Showing results 1 to 9
Related organisations
JRC - Joint Research Centre
Digital Europa Thesaurus
COVID-19
We are happy to inform you about our report "Covid-19 misinformation: preparing for future crises". This report provides an in-depth yet focused look into the behavioural...
The European labour markets were severely hit by the COVID-19 pandemic and the associated containment measures. A new JRC Technical Report looks at the labour market participation trends...
Building in the needs of women, self-employed and students in our COVID-19 recovery offers an opportunity to "build back better". Addressing demographic change and incorporating demographic analysis into...
The new edition of the Atlas of Demography launched today contains data on mortality, fertility and migration, population projections, new thematic stories, and a more user-friendly look. The...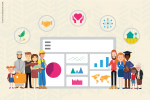 Two new thematic stories in the Atlas of Demography focus on return migration as well as depopulation and brain drain. Depopulation and ageing are two intertwined factors affecting...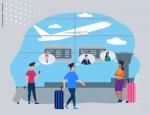 On 14 July 2020 the JRC launched a survey in all 24 EU official languages to monitor the impact of the coronavirus (COVID-19) pandemic on the EU's agricultural-food supply chain...
The EU Recovery Plan represents a unique window of opportunity to restart the socioeconomic system after the Covid-19 crisis, fostering a shift towards sustainable development. The UN Agenda...
For the last four years, the Global Report on Food Crises (GRFC) has provided an annual, consensus-based overview of the severity, magnitude and drivers of theworld's food crises.The GRFC...