Search results (3)
Showing results 1 to 3
Knowledge service
Migration and Demography
Digital Europa Thesaurus
social media
The Commission's Directorate-General for Migration and Home Affairs is responsible for EU policy on migration and home affairs.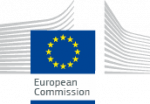 The paper explores the travelling behaviour of migrant groups using Facebook audience estimates. Reduced geographical mobility is associated with increased risk of social exclusion and reduced socio-economic...
Quantifying global international mobility patterns can improve migration governance. Despite decades of calls by the international community to improve international migration statistics, the availability of timely...