Search results (41)
Showing results 1 to 10
Related organisations
JRC - Joint Research Centre
Digital Europa Thesaurus
public policy
Explore the Bioeconomy country dashboard.
The Global Forest Trade Model (GFTM) is a partial equilibrium model of the global forest sector, with a European focus. GFTM shares the classical economic-mathematical formulation used by similar...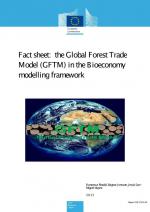 This dataset collects the bioeconomy-related regulatory frameworks (including strategies, action plans, roadmaps, etc.) at the regional level (NUTS1, NUTS2, NUTS3 or a combination thereof) in the EU Member...
The Joint Research Centre, as coordinator of the European Commission's Knowledge Centre for Bioeconomy (KCB), in collaboration with the Bio-based Industries Joint Undertaking (BBI JU) and the International Energy Agency...
Today we face major policy challenges, which cannot be solved without scientific evidence. Science and policy are different worlds, but they...
Science for Policy Handbook provides advice on how to bring science to the attention of policymakers. The handbook is dedicated to researchers and research organisations aiming to achieve policy impact. Today...
The economic Multi-Regional Input-Output tables used in the Global Energy and Climate Outlook (GECO) 2021 for the baseline scenario are presented. The Baseline scenario represents a projection of the world...
The EU and the international community is realising that the Water, Energy, Food and Ecosystem components are interlinked and require a joint planning in order to meet the daunting global challenges related...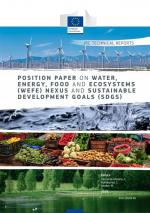 This dataset provides information and links to the main institutions dealing with the bioeconomy policy developments in the specific country, stakeholders involved as well as relevant information related to the strategies at national...