Search results (6)
Showing results 1 to 6
Digital Europa Thesaurus
bioenergy
renewable energy
transport infrastructure
A material found in the wood of our plants is being trialled as a way to produce sustainable battery power.
In the light of climate change, there is an urgent need to decarbonize our societies. The road transport sector is specifically challenging, as transport demand is growing, and so are the sector´s...
A team of experts has assessed the transport sector and its projected development up to 2030 and 2050 for a number of countries. The objective of the assessment was to quantify the role that renewable transport...
JRC (the Joint Research Centre of the European Commission), EUCAR and Concawe have updated their joint evaluation of the Well-to-Wheels energy use and greenhouse gas (GHG)...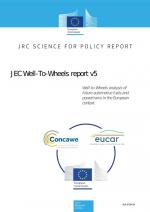 The JEC consortium is a long-standing collaboration among the European Commission's Joint Research Centre (EC-JRC), EUCAR (the European council for Automotive Research and development) and Concawe (the...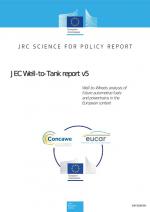 Bioenergy is the main source of renewable energy today. IEA modelling also indicates that modern bioenergy is an essential component of the future low carbon global energy system...