Search results (11)
Showing results 1 to 10
Geographic coverage
Europe
Digital Europa Thesaurus
human rights
The European Union Agency for Fundamental Rights (FRA) is the EU's centre of fundamental rights expertise. It is one of the EU's decentralised agencies. These agencies are set...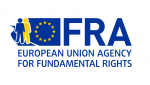 The European Policy Centre (EPC) is an independent, not-for-profit think tank dedicated to fostering European integration through analysis and debate, supporting and challenging European decision-makers at all...
Forum réfugiés-Cosi is a non-profit association working for the reception of refugees, the defense of the right of asylum and the promotion of the rule of law, resulting from the merger in May 2012 of the Refugee Forum and Cosi...
The Red Cross EU Office is a membership office representing the 28 National Red Cross Societies in the EU, the Norwegian Red Cross, and the International Federation of Red Cross...
With 57 participating States in North America, Europe and Asia, the OSCE – the Organization for Security and Co-operation in Europe – is the world's largest regional security organization. The OSCE...
The Institute for European Studies (IES) at the Vrije Universiteit Brussel (VUB) is an academic Jean Monnet Centre of Excellence and a policy think tank that focuses on the European Union in an international...
The ECtHR is an international court set up in 1959. It rules on individual or state applications alleging violations of the civil and political rights set out in the European Convention on Human...
GRITIM-UPF is an Interdisciplinary Research Group on Immigration at the department of political and social sciences at Universitat Pompeu Fabra (Barcelona, Catalonia). It is made up of researchers from different disciplines, who...
The Mixed Migration Centre (MMC) was established in February 2018. It brings together various existing regional initiatives – hosted or led by the Danish Refugee...