Search results (3)
Showing results 1 to 3
Knowledge service
Migration and Demography
Digital Europa Thesaurus
right of asylum
KCMD supports the implementation of the Common European Asylum System.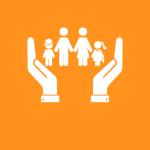 Eurasylum Ltd. is a fully independent research and consulting company that was established in 2001 in the United Kingdom. It conducts policy research, evaluation and technical cooperation activities...
The Commission's Directorate-General for Migration and Home Affairs is responsible for EU policy on migration and home affairs.