Search results (553)
Showing results 1 to 10
Knowledge service
Bioeconomy
Digital Europa Thesaurus
climate change
Discover the first comprehensive global assessment of the current state of Carbon Dioxide Removal.
The European Environment Agency (EEA) is an agency of the European Union, whose task is to provide sound, independent information on the environment. The EEA aims to support sustainable development by helping...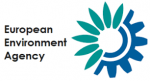 The United Nations is an international organization founded in 1945. It is currently made up of 193 Member States. The mission and work of the United Nations are guided by the purposes and principles...
With 197 Parties, the United Nations Framework Convention on Climate Change (UNFCCC) has near universal membership and is the parent treaty of the 1997 Kyoto Protocol. The Kyoto Protocol...
To become carbon neutral by 2050, the European Union (EU27) net carbon sink from forests should increase from the current level of about -360 Mt CO2e yr-1...
COP15 was the biggest biodiversity conference in a decade. On 19 December 2022, world leaders adopted the historic Kunming-Montreal Global Biodiversity Framework. The framework contains goals...
Over the last decades, the natural disturbance is increasingly putting pressure on European forests. Shifts in disturbance regimes may compromise forest functioning and the continuous provisioning of ecosystem...
The wood-based bioeconomy can make an important contribution to sustainable management of the economy. This requires a systematic approach that takes economic, environmental and social aspects into consideration. Forests supply...
Forests featured in many places, most prominently in the Sharm el-Sheikh Implementation Plan, also known as the Cover Decision, which reaffirms the 1.5°C temperature commitment; and Article...
European forests are being increasingly affected by natural disturbances, a new ground-based observation study shows.