Search results (5)
Showing results 1 to 5
Knowledge service
Earth Observation
Digital Europa Thesaurus
forest conservation
On the Italian island of Sardinia authorities are pinning their hopes on an array of ultra-early wildfire detection sensors to reduce the reaction time of fire services.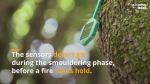 New research reveals how satellites can be used to map and monitor forest-cover changes and help implement effective zero deforestation commitments.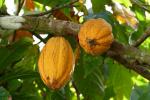 Accurate characterization of tropical moist forest changes is needed to support conservation policies and to quantify their contribution to global carbon fluxes more effectively. We document...
Discover how Public Administrations in Europe have successfully incorporated the use of Copernicus into their organisations and workflows. The registration link and the agenda will be soon available...