Search results (7)
Showing results 1 to 7
Knowledge service
Migration and Demography
Digital Europa Thesaurus
urbanisation
The Commission's Directorate-General for Regional and Urban Policy is responsible for EU policy on regions and cities.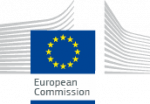 The Asian Development Bank was conceived in the early 1960s as a financial institution that would be Asian in character and foster economic growth and cooperation in one of the poorest regions...
The United Nations University (UNU) is the academic arm of the United Nations and acts as a global think tank. The mission of the Institute for Environment and Human Security (UNU-EHS) is to carry out...
UN-Habitat is the United Nations programme working towards a better urban future. Its mission is to promote socially and environmentally sustainable human settlements development and the achievement of adequate...
This Technical report offers insights on how the spatial dimension of attitudes and political behaviour across Europe relates to the underlying socio-demographic and economic features. In investigating the existence and nature...
KCMD under the Data & Analyses Workshop Session: 'The local dimension of integration in EU urban and rural areas: How data and analyses can contribute...