Search results (3)
Showing results 1 to 3
Geographic coverage
Western Africa
Digital Europa Thesaurus
drought
En 2022, la région du Sahel et de l'Afrique de l'Ouest est encore frappée par une crise alimentaire et nutritionnelle...
Glimpse inside a Niger-based organisation that uses satellite data to predict when and how wet the rainy season will be.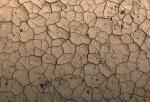 The Global Weather Hazards report anticipates severe weather or climate events in Africa, Latin America and the Caribbean, and Central Asia. This product provides maps with current weather...