Search results (5)
Showing results 1 to 5
Knowledge service
Foresight
Digital Europa Thesaurus
clean technology
Greenhouse gas emissions and pollution Greenhouse gas emissions and pollution are increasing, largely driven by economic and population growth. Meantime, the Earth's biodiversity and resilience shows...
Source: OECD, 2017, Measuring distance to the SDG targets:an assessment of where oecd countries stand (pdf)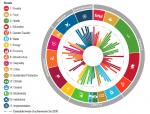 Source: EPSC strategic note, Financing Sustainability: triggering Investments for the Clean Economy, Issue 25 (2017)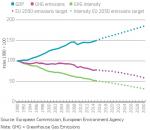 Renewables would account for half of total emissions reductions in 2050, with another 45% coming from increased energy efficiency and electrificationCO2 emissions include energy-related emissions (fossil...