Search results (24)
Showing results 1 to 10
Knowledge service
Migration and Demography
Digital Europa Thesaurus
population ageing
A new knowledge management tool to better understand demographic change.
Two new thematic stories in the Atlas of Demography focus on return migration as well as depopulation and brain drain. Depopulation and ageing are two intertwined factors affecting...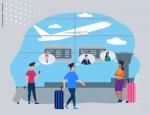 The European Demographic Datasheet 2016 shows key demographic data; population trends and projections until 2050. It covers fertility; mortality; migration and population structure...
The Population Reference Bureau informs people around the world about population, health, and the environment, and empowers them to use that information to advance the well-being of current and future generations...
OXMS invests in research that cuts across disciplines to tackle a wide range of issues such as climate change, disease and inequality. It supports novel, high risk...
The NBER is an American private nonprofit research organization committed to undertaking and disseminating unbiased economic research among public policymakers, business professionals, and the academic community.
The Oxford Institute of Population Ageing was established in 1998. Based on the US Population Center, it was funded by a grant from the National Institute of Health (National Institute...
CASE is an independent, non-profit research institute founded on the idea that research-based policy-making is vital for the economic welfare of societies. Established in Warsaw in 1991, CASE today is recognized as the top...
The Commission's Directorate‑General for Economic and Financial Affairs is responsible for the EU Commission's policies promoting economic growth, higher employment, stable public finances and financial stability.
Databases related to demographic research are available on the website. The main topics of interest are fertility, mortality and longevity.