Search results (9)
Showing results 1 to 9
Digital Europa Thesaurus
population ageing
population statistics
a new knowledge management tool to better understand demographic change
The Covid-19 pandemic has reminded us that our welfare, employment and health systems rest on a delicate demographic balance, highlighting the need for a better understanding of demographic dynamics...
Developments The world population passed 7 billion in 2011, and reached about 7.75 billion by the end of 2019. The 20th century started with a global human population of 1.6...
Source: Hartford Foundation Aging Society Index, 2018This Aging Society Index measures societal adaptation to aging. The countries are ranked according to their level...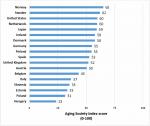 source: UNFPA World Population Dashboard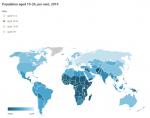 Source: Shifting tides: Global economic scenarios for 2015–25, McKinsey Global Growth Model, April 2015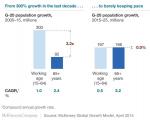 Source: World Health Organization, Ageing and Life Course, Populations are getting older (interactive graph)