Search results (4)
Showing results 1 to 4
Knowledge service
Migration and Demography
Digital Europa Thesaurus
population dynamics
population statistics
A new knowledge management tool to better understand demographic change.
Studying how issues of demography have an impact on EU societies, also at the global level.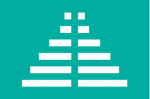 The Covid-19 pandemic has reminded us that our welfare, employment and health systems rest on a delicate demographic balance, highlighting the need for a better understanding of demographic dynamics...