Search results (23)
Showing results 1 to 10
Knowledge service
AI Watch
Digital Europa Thesaurus
artificial intelligence
AI research: the risks and opportunities of continuously chasing breakthroughs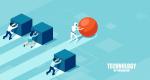 The AI Watch Index presented in this report provides a structured set of indicators to understand the performance and positioning of the EU in artificial intelligence (AI), in quantitative terms. The proposed indicators...
This report illustrates and follows the steps to build an AI Watch Index from the collection of outputs of AI Watch analyses. It identifies a set of indicators suitable to provide a comprehensive...
Have your say on the use of AI in the public sector!
A policy brief on how digital technologies can modernise the public sector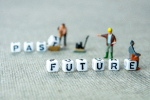 New generations of cars are making use of advances in the field of Artificial Intelligence (AI) to provide semi-autonomous and autonomous driving capabilities, achieving a technological breakthrough that will...