Search results (18)
Showing results 1 to 10
Related organisations
JRC - Joint Research Centre
Digital Europa Thesaurus
research
Country-based indicators for all EU member states
This report analyses EU-funded collective action projects in the energy field. The objective is to provide an overview of the current state of play of relevant research and innovation activities in the EU and to identify...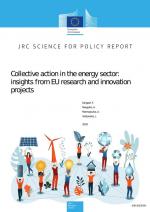 This report assesses the implementation of Smart Specialisation in Portugal, comparing the situation today with 2013. In that year a multi-level framework was designed that included a national and seven regional Smart...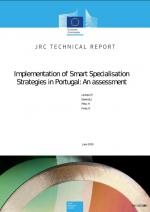 Science for Policy Handbook provides advice on how to bring science to the attention of policymakers. The handbook is dedicated to researchers and research organisations aiming to achieve policy impact.Today we...
Depletion is the concept underpinning one of the most widely applied approach to account for the impacts associated with mineral and metal resource use in Life Cycle Impact Assessment (LCIA)...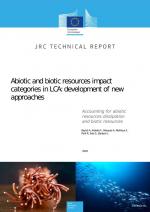 Scenario Exploration System that facilitates societal debate around nanotechnology development in Europe.
This workshop was one in a series of events organised in the context of the European Commission's Knowledge Centre for Bioeconomy and its Community of Practice and brought together researchers and policymakers from within...
The objective of this report is to provide recommendations for long-term R&D priorities for crosscutting EC funded projects in the energy domain. Nineteen JRC experts analysed synergies and issues of the future...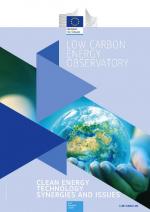 A novel methodology is proposed to robustly map oil seed rape (OSR) flowering phenology from time series generated from the Copernicus Sentinel-1 (S1) and Sentinel-2 (S2) sensors...
Research is at the basis of the JRC's support to a range of forest-related policies, including the EU Bioeconomy, Biodiversity, and Forest Strategies and the Paris Climate Agreement. This website describes research activities...