Search results (8)
Showing results 1 to 8
Related organisations
JRC - Joint Research Centre
Geographic coverage
European Union
Digital Europa Thesaurus
research
Country-based indicators for all EU member states
This report analyses EU-funded collective action projects in the energy field. The objective is to provide an overview of the current state of play of relevant research and innovation activities in the EU and to identify...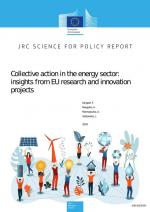 This workshop was one in a series of events organised in the context of the European Commission's Knowledge Centre for Bioeconomy and its Community of Practice and brought together researchers and policymakers from within...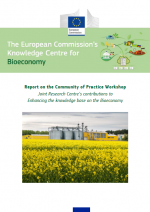 This study assesses crop residues in the EU from major crops using empirical models to predict crop residues from yield statistics, and analyses the inter-annual variability of those estimates...
Reducing of food waste has become a policy priority in recent years as many studies show that a significant amount of food is wasted in different stages of food supply...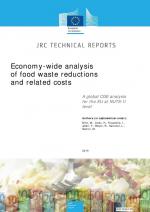 This side-event brought together policy officers from national and EU administrations, researchers, and sector experts to scrutinise the socioeconomic indicators we use on a daily basis. In general, there...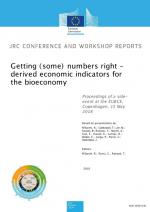 The European Commission has set a long-term goal to develop a competitive, resource efficient and low carbon economy by 2050. Bioeconomy is expected to play an important role in the low...