Search results (74)
Showing results 1 to 10
Digital Europa Thesaurus
public policy
research
High-level foresight conference on positioning sustainable and circular bioeconomies in Central and Eastern Europe to achieve climate neutrality by 2050
Science for Policy Handbook provides advice on how to bring science to the attention of policymakers. The handbook is dedicated to researchers and research organisations aiming to achieve policy impact. Today...
Today we face major policy challenges, which cannot be solved without scientific evidence. Science and policy are different worlds, but they must...
Teagasc – the Irish Agriculture and Food Development Authority – is the national body providing integrated research, advisory and training services to the agriculture and food industry and rural...
The International Food Policy Research Institute (IFPRI), established in 1975, is an international agricultural research centre to improve the understanding of national agricultural and food policies to promote the adoption...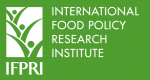 The European Forest Institute is an international organisation established by the European States that conduct research and provide policy support on forest-related issues, connecting knowledge to action. They aim...
Each year, EUBCE brings together the greatest minds and latest advancements in biomass, with the aim of accelerating research and market uptake across the globe. During the conference, over...
This study is based on interviews with nine BSR regions that have been lead partners or partners in Interreg S3 projects: Central Finland, Hamburg, Helsinki-Uusimaa, Lithuania, Mecklenburg-Western...