Search results (34)
Showing results 1 to 10
Digital Europa Thesaurus
biomass
research
Researchers have synthesized polymers from biomass. What makes them different is that they can be easily recycled.
Biomass is a renewable source of valuable feedstock for the chemical industry of the future. A promising approach to the utilization of valuable components of biomass is the synthesis of monomers and polymers, if the overall technology...
Microalgae are currently considered to be a promising feedstock for biodiesel production. However, significant research efforts are crucial to improve the current biomass and lipid productivities...
Discover research projects on algae biomass since 2000 and the organisations involved.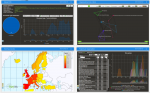 Cellulose is the most abundant biopolymer on Earth, found in trees, waste from agricultural crops and other biomass. The fibres that comprise cellulose can be broken down into building...
Discover research projects on agricultural biomass since 1996 and the organisations involved.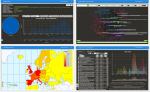 Discover research projects on forestry biomass since 1999 and the organisations involved.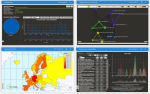 A comprehensive expert consultation was conducted in order to assess the status, trends and the most important drivers of change in the abundance and geographical distribution of kelp forests in European waters...
Each year, EUBCE brings together the greatest minds and latest advancements in biomass, with the aim of accelerating research and market uptake across the globe. During the conference, over...
An optical fiber made of agar has been produced at the University of Campinas (UNICAMP) in the state of São Paulo, Brazil. This device is edible, biocompatible and biodegradable. It can...