Search results (7)
Showing results 1 to 7
Digital Europa Thesaurus
racism
xenophobia
To transform schools into inclusive spaces based on democratic values and community involvement; to prevent and tackle hate crime, discrimination and intolerance; to train teachers to respect diversity and to defend...
ECRI is a human rights body of the Council of Europe, composed of independent experts, which monitors problems of racism, xenophobia, antisemitism, intolerance and discrimination on grounds such as "race"...
The High Level Group on combating racism, xenophobia and other forms of intolerance will foster the further exchange and dissemination of best practices between national authorities and concrete...
The Commission's Directorate-General for Justice and Consumers is responsible for EU policy on justice, consumer rights and gender equality. Newsletter on the rights of the child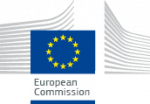 Targeted action to prevent and counter hate speech online, including anti-migrant speech. This includes the implementation of the commitments agreed in the Code of Conduct on countering illegal hate speech...