Search results (16)
Showing results 1 to 10
Knowledge service
Foresight
Digital Europa Thesaurus
migration policy
Seven discussion formats for a forward-looking debate on migration and integration.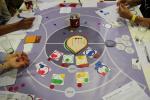 The social and political significance of migration has increased. Migration flows and dynamics have become more mixed in an interconnected world.
Knowledge Centre on Migration and Demography - Independent scientific evidence for EU policymaking in migration and demography related fieldsAnnual Report on Migration and Asylum, European Migration Network...
Eurobarometer surveys between 2011 and 2019 show that the shares of people mentioning immigration as one of the most important issues for the EU reached a peak during the so-called asylum...
The total number of migrant children in the EU was estimated at 6.9 million in 2018 with about 2.6 million EU citizens that live in another Member State and about...
A study of immigration detention practices and the use of alternatives to immigration detention of children, Athanassia P. Sykiotou, Council of Europe, 2017Does Development Reduce Migration?, Michael A...
In the long term, migration can lead to better allocation of labour and overall, tends to have a positive impact on the economic and social development in most countries involved. From the perspective...
In general, migrants contribute as much to public finances in taxes as they receive in benefits, i.e. the net fiscal impacts of immigration are minimal. This fiscal impact depends...
Networks with migrant communities in destination countries increase the likelihood of international migration from low, middle and high-income countries.There is a negative correlation between international migration from low-income countries...
DevelopmentsIn 2019, the number of international migrants reached an estimated 272 million persons representing 3.5 per cent of the global population (compared to 2.8 per cent in 2000 and 2.3...