Search results (13)
Showing results 1 to 10
Related organisations
KCMD - Knowledge Centre on Migration and Demography
Digital Europa Thesaurus
migration
Two new thematic stories in the Atlas of Demography focus on return migration as well as depopulation and brain drain. Depopulation and ageing are two intertwined factors affecting...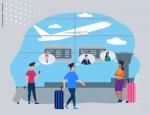 Place: Robert Bosch Foundation in Berlin in a hybrid format (online and in-person) Due to current COVID-19-regulations, in-person participation will mostly be limited to speakers and...
Robert Bosch Foundation, Berlin - hybrid format (online and in-person)
The Atlas of Migration is a reference book providing a snapshot of migration and a knowledge base for policymakers, stakeholders, businesses, researchers and the general public. The Atlas has 3 sections: migration...
This International Migrants' Day, the Knowledge Centre on Migration and Demography launches a new edition of the Atlas of Migration with the latest available migration data for 198 countries and territories worldwide...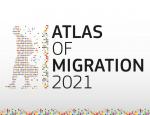 An interactive tool and reference book making data on migration in 198 countries accessible for policymakers, researchers and the general public.
On the occasion of the World Children's Day, the JRC publishes a data story on children in migration, which reveals major trends and demographic characteristics of migrant children in Europe. See...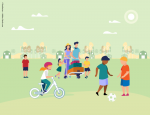 To advance our understanding of the impacts of climate change on migration and population distribution
A new study on climate change induced displacement published at COP26 calls for a joint effort in migration, climate adaptation and development policies to protect the affected communities as adverse...