Search results (22)
Showing results 1 to 10
Knowledge service
Migration and Demography
Digital Europa Thesaurus
migration
migration policy
Data collection, dissemination, analyses, monitoring of trends to contribute to the management of international migration.
Working together with African countries is a priority for the European Union. During Commission President Ursula von der Leyen's first official visit to Ethiopia, she stressed...
The JRC joined forces with the IOM's Global Migration Data Analysis Centre (GMDAC) and The GovLab at the NYU Tandon School of Engineering, to launch a new online knowledge platform...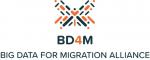 On the 4th February 2020, KCMD launched its latest Science for Policy Report "Immigration and trust in the EU: a territorial analysis of voting behaviour and attitudes"
In this report, the KCMD adopted a new perspective to investigate the complex relationship between voting preferences and attitudes towards migration across the EU. In particular, the project investigates the importance...
This International Migrants' Day, the Knowledge Centre on Migration and Demography launches an online, interactive atlas with the latest migration data for 198 countries and territories worldwide.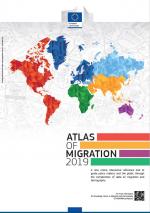 The advanced prototype of an innovative board game on migration, developed by the JRC Innovation Lab and the KCMD in collaboration with EMN, will be presented at the Forum.