Search results (108)
Showing results 1 to 10
Knowledge service
Bioeconomy
Digital Europa Thesaurus
labour market
Website with statistics on the EU blue economy.
The Joint Research Centre is the Commission's science and knowledge service. The JRC employs scientists to carry out research in order to provide independent scientific advice and support to EU...
The Commission's Directorate-General for Employment, Social Affairs and Inclusion (DG EMPL) is responsible for EU policy on employment, social affairs, skills, labour mobility and the related EU funding...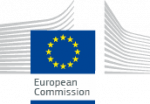 EU Member States' Social Accounting Matrices with a detailed disaggregation of the bio-economy View visualisation in full browser size [expandable expanded_label=" Metadata" collapsed_label="Collapse" expanded="false"] References...
Get detailed insights into the trends of all economic activities based on the oceans, seas and coasts.
Eurostat is the Statistical office of the EU within the European Commission. Its mission is to provide high quality statistics for Europe. While fulfilling its mission, Eurostat promotes...

The purpose of this study is to estimate the economic impact of the production activities of European enterprises applying biotechnology in their research and manufacturing processes. The analysis covers the years between 2008...
Explore socio-economic data and indicators for the bioeconomy sectors in the EU and the Member States through an interactive dashboard.
This webinar provides an opportunity for discussion of how to best empower the circular bioeconomy through an enabling policy framework.