Search results (4)
Showing results 1 to 4
KS specific taxonomy
Integration of migrants
Labour market
Knowledge service
Migration and Demography
Digital Europa Thesaurus
integration of migrants
The Commission's Directorate-General for Migration and Home Affairs is responsible for EU policy on migration and home affairs.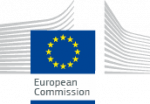 The Amsterdam Treaty introduced a new Community policy on immigration and asylum. Its objectives were defined in Tampere by the European Council which stressed the need for more efficient...
The Horizon 2020 programme of the European Commission provides an important opportunity for advancement of our knowledge of growth and innovation in the European Union labour markets as well as the dynamism that creates...
The overall objective of the project is to identify the policies and practices being implemented in different EU Member States to facilitate the labour market integration of recent refugees and asylum-seekers (i.e...