Search results (10)
Showing results 1 to 10
KS specific taxonomy
Education
Knowledge service
Migration and Demography
Digital Europa Thesaurus
integration of migrants
The Commission's Directorate-General for Regional and Urban Policy is responsible for EU policy on regions and cities.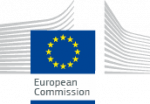 The Commission's Directorate General for Education and Culture (DG EAC) is the executive branch of the European Union responsible for policy on education, culture, youth, languages, and sport. DG EAC...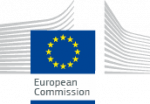 The Amsterdam Treaty introduced a new Community policy on immigration and asylum. Its objectives were defined in Tampere by the European Council which stressed the need for more efficient...
The Institute for European Studies (IES) at the Vrije Universiteit Brussel (VUB) is an academic Jean Monnet Centre of Excellence and a policy think tank that focuses on the European Union in an international...
The Migration Policy Institute is an independent, non-partisan, non-profit think tank in Washington, DC dedicated to analysis of the movement of people worldwide. MPI provides analysis, development, and evaluation...
The Migrant Integration Policy Index (MIPEX) is a unique tool which measures policies to integrate migrants in all EU Member States, Australia, Canada, Iceland, Japan...
The IAB data collection on international migration has been carried out within the framework of the TEMPO project (TEmporary Migration; integration and the role of POlicies); a European project...
Several years ago; the OECD started to compile data based on population censuses of OECD countries for the 2000 census round. Since then; another round was added...
In order to achieve better comparability among EU Member States; the 2010 Zaragoza declaration agreed on a set of common indicators which were further developed in the study...