Search results (10)
Showing results 1 to 10
Knowledge service
Migration and Demography
Digital Europa Thesaurus
integration of migrants
trafficking in human beings
Information about the particular situation of children in migration with emphasis on unaccompanied minors
Overview of UNICEF's humanitarian activities, including situation of children in migration, world-wide; contains also data on a monthly basis; special section on migrant crisis in Europe
Home page of OSCE migration. The OSCE is committed to addressing the migration phenomenon cross-dimensionally and by capitalizing on the added value it can bring to regional and global solutions.
The Mixed Migration Platform (MMP) aims to provide quality information and analysis to improve decision-making for people on the move through the Middle East and Europe, as well as for host governments...
The project aims to identify and promote good practices on reception and protection, focusing on the roles and responsibilities of actors engaging in the situation of these children and based on national mappings carried...
GFMD is a recent initiative of the United Nations Member States to address the migration and development interconnections in practical and action-oriented ways. It is an informal, non-binding, voluntary and government-led process...
Established in 1951, IOM is the leading inter-governmental organization in the field of migration and works closely with governmental, intergovernmental and non-governmental partners. With 172 member states, a further 8 states...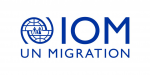 The International Centre for Migration Policy Development (ICMPD) is an international organisation with 18 Member States and more than 250 staff members. Active in more than 90 countries worldwide...
The Commission's Directorate-General for Migration and Home Affairs is responsible for EU policy on migration and home affairs.