Search results (6)
Showing results 1 to 6
Related organisations
JRC - Joint Research Centre
Knowledge service
Bioeconomy
Geographic coverage
European Union
Digital Europa Thesaurus
innovation
Country-based indicators for all EU member states
This report analyses EU-funded collective action projects in the energy field. The objective is to provide an overview of the current state of play of relevant research and innovation activities in the EU and to identify...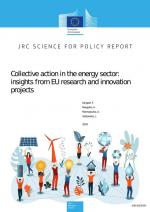 Ethanol production from cellulosic material is considered one of the most promising options for future biofuel production contributing to both the energy diversification and decarbonization of the transport sector, especially...
This study analyses the role of technology innovation in the European pulp and paper industry from 2015 to 2050. The baseline scenario describes a decrease in energy consumption and GHG emissions by 14%...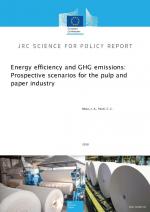 Normalisation is an optional step of Life Cycle Assessment (LCA) that can help appraising the magnitude of a certain impact category relative to that of a reference system. In order to develop normalisation...
In the context of Life Cycle Assessment (LCA), according to ISO 14044 (ISO 2006), normalisation is an optional step of Life Cycle Impact Assessment (LCIA) which allows...