Search results (77)
Showing results 1 to 10
Geographic coverage
World
Digital Europa Thesaurus
forest
CCI (Climate Change Initiative) uses climate knowledge and technical capabilities from across ESA Member States to support research and development.
The largest antenna ever tested in ESA's Hertz radio frequency test chamber is this 5-m diameter transponder antenna, which will operate down on the ground to help...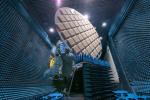 The Copernicus Land Monitoring Service is an important component to contribute to the restoration goals of the European Green Deal and to the EU digital strategy.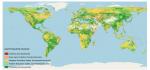 The Global Forest Trade Model (GFTM) is a partial equilibrium model of the global forest sector, with a European focus. GFTM shares the classical economic-mathematical formulation used by similar...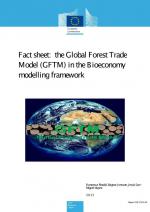 Read this FAO flagship publication on the state of world's forests and the progress towards protecting forests biodiversity.
See the world's forests in a new light: Take a look at our forests from two different vantage points. Along the way, you'll get some fascinating insights...
The FRA 2020 Remote Sensing survey is a global collaborative study of the Land use dynamic between the years 2000, 2010 and 2018 focused on forest and forest changes...
The purpose of A Guide to Forest–Water Management is to improve the global information base on the protective functions of forests for soil and water. It reviews emerging techniques and methodologies, provides guidance...
Study finds that trees cool the planet by one-third of a degree through biophysical mechanisms such as humidifying the air.
Wood-based cellulose fibres for textiles, hygiene and health products have been in the market for long time, but competition with other materials has kept their market share...