Search results (87)
Showing results 1 to 10
Digital Europa Thesaurus
biomass
forest
View JRC estimates on the biomass sourced and used for food, feed, energy and materials in the EU.
Climate change, global population growth, declining natural resources and the loss of biodiversity challenge us to move towards a global bioeconomy, based on the sustainable utilisation of renewable...
Tropical forests take up more carbon (C) from the atmosphere per annum by photosynthesis than any other type of vegetation. Phosphorus (P) limitations to C uptake are paramount...
BRANCHES aims to implement the implementation of new cost-effective technologies; mobilize more biomass and create innovative business opportunities in rural areas by improving and strengthening the links between...
Discover research projects on forest-based bioeconomy for climate change mitigation since 1996 and the organisations involved.
The largest antenna ever tested in ESA's Hertz radio frequency test chamber is this 5-m diameter transponder antenna, which will operate down on the ground to help...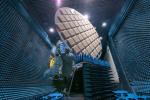 Over the past decade, several global maps of above-ground biomass (AGB) have been produced, but they exhibit significant differences that reduce their value for climate...
The role of the forest-based bioeconomy in mitigating climate change through carbon storage and material substitution
Discover how the forest-based bioeconomy can contribute to mitigating climate change through carbon storage and material substitution!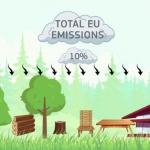 In this study we investigate the implications of reaching the 2 °C climate target for global woody biomass use by applying the Global Biosphere Management Model (GLOBIOM) and the recently...