Search results (10)
Showing results 1 to 10
Knowledge service
Global Food and Nutrition Security
Digital Europa Thesaurus
Agriculture
resilience
Agroecology can enhance ecological and socio-economic resilience of agricultural and food systems.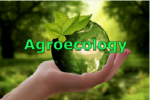 This publication provides an overview of the common and unique sustainability elements of Indigenous Peoples' food systems, in terms of natural resource management, access to the market, diet diversity, indigenous...
This report constitutes a further step towards bridging persistent knowledge gaps and fostering a better understanding of how agriculture is affected by disasters. Extreme events such as drought...
The Platform for Agricultural Risk Management (PARM)1 and the Financing Facility for Remittances (FFR) commissioned the Red Mangrove Development Advisors (RMDA) to conduct a study aimed at identifying the connection...
This Staff Working Document (SWD) accompanies the third "Implementing EU food and nutrition security policy commitments".The third report highlights the progress the EU and its Member...
This is the third report highlighting the progress the EU and its Member States have achieved towards implementing their common policy on food security. This report is accompanied by Annexes...
Droughts continue to affect ecosystems, communities and entire economies. Agriculture bears much of the impact, and in many countries it is the most heavily affected sector. Over the past...
Hunger in all its manifestations is at unacceptable levels. The evidence - through the Global Report on Food Crises - has consistently flagged high levels of acute...
Agroecology designs sustainable agroecosystems. Ecosystem services functional to crop growth (e.g. soil quality, pollination, natural pest control) are maximised through appropriate...
Building sustainable resilience for food security and livelihood dynamics is explored using the Ethiopia Rural Household Survey panel data. Household resilience scores are derived...