Search results (7)
Showing results 1 to 7
Knowledge service
Bioeconomy
Content type
Topic / Tool
Access maps, visualisations and more resources on algae biomass: What kinds of algae are produced? How and where?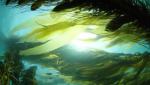 Learn more on EU policies relevant to the bioeconomy: key strategies, legislations and financing instruments in one place!
Discover how the bio-based sectors contribute to the economy of the EU and its Member States!
Explore data and information on forestry biomass and the state of EU forests: key figures, visualisations, publications and other resources selected for you!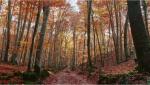 Dig into data, visualisations and other resources on agricultural biomass in the EU: how much biomass is produced? What types and where? And much more!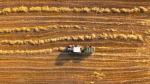 Biomass is the physical basis of the bioeconomy and at the core of the societal challenges it addresses. Knowledge on biomass production, availability and use is key.
Environmental impacts of bioeconomy sectors must be monitored in order to ensure that the bioeconomy operates within safe ecological limits.