Search results (9)
Showing results 1 to 9
Digital Europa Thesaurus
population statistics
Content type
Visualisation
Topic / Tool
Studying how issues of demography have an impact on EU societies, also at the global level.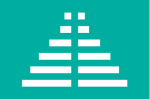 Source: Hartford Foundation Aging Society Index, 2018This Aging Society Index measures societal adaptation to aging. The countries are ranked according to their level...
source: UNFPA World Population Dashboard
Source: UNDESA, World Population Prospects 2019Explanation by UNDESA: "These charts show estimates and probabilistic projections of the total population for countries or areas, geographical aggregates and World...
Source: Brookings, The Unprecedented Expansion of the Middle Class, 2017 update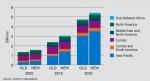 Source: Shifting tides: Global economic scenarios for 2015–25, McKinsey Global Growth Model, April 2015
European Union progress towards the SDGs Source: Eurostat Sustainable development in the European Union; Overview of progress towards the SDGs in an EU context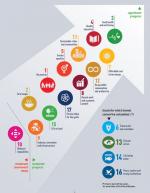 Source: World Health Organization, Ageing and Life Course, Populations are getting older (interactive graph)