Search results (8)
Showing results 1 to 8
Geographic coverage
Tunisia
Content type
Publication
This edited volume brings together effective measurement, methodologies, and determinants of food loss & waste (FLW), and more.
Nearly 15 million children between 5-14 years old are out of school in MENA, and 10 million are in school but at risk of dropping out due...
The cereal campaign in North Africa was characterised by negative rainfall supply and distribution in the west, ranging to positive conditions in the east. Morocco was clearly impacted by drought...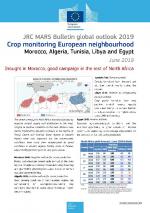 The Structural Migration Profiles present fundamental information on the country's structural characteristics, with a yearly and historical perspective and with a map of critical areas linked with the international framework (SDGs). "Must-Know"...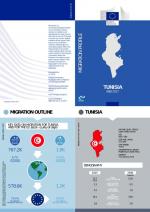 In this study we analyzed the behavior of four poplar genotypes growing in the field under Mediterranean climatic conditions and different watering treatments ranging from optimal to deficient conditions...
The Mediterranean countries catalogue presents 33 projects selected for funding under FP7 Theme 2 'Food, agriculture and fisheries, and biotechnologies' during 5 years (2007-2012)...
The Mediterranean Sea has been defined "under siege" because of intense pressures from multiple human activities; yet there is still insufficient information on the cumulative impact...
JRC and CCAFS jointly organized a workshop on June 13-14, 2012 in Ispra, Italy with the aim to advance the state-of-knowledge of data assimilation for crop yield forecasting in general, to address...