Search results (9)
Showing results 1 to 9
Knowledge service
Earth Observation
Content type
Projects and activities
VERIFY is funded by under the H2020 programme and it develops a system to estimate greenhouse gas emissions.
CHE is a project for building an operational anthropogenic CO2 emission monitoring support capacity.
DestinE initiative's goal is to develop a very high precision digital model of the Earth to monitor and simulate natural and human activity.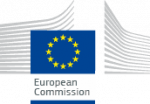 The CoCO2 project, building a prototype system for a Copernicus CO2 emission monitoring service, contributes to the development of the European CO2MVS capacity.
The METEOC-4 project aims in establishing the metrology infrastructure required by climate science needs.
FIDUCEO is a Horizon 2020 Project that created insights from metrology to the observation of Earth's climate from space.
QA4ECV is an FP7 project that proposed a set of tools to help the users in the context of climate change monitoring.
ESA has undertaken the CCI Programme in order to respond to the growing need for timely and authoritative climate data.
Horizon 2020 is the biggest EU Research and Innovation programme ever with nearly €80 billion of funding available over 7 years (2014 to 2020) – in addition...