Search results (21)
Showing results 1 to 10
KS specific taxonomy
Education
Knowledge service
Migration and Demography
Content type
Organisation
The Commission's Directorate-General for Regional and Urban Policy is responsible for EU policy on regions and cities.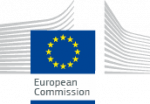 The Commission's Directorate General for Education and Culture (DG EAC) is the executive branch of the European Union responsible for policy on education, culture, youth, languages, and sport. DG EAC...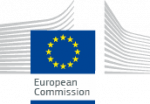 The Youth Guarantee is a commitment by all Member States to ensure that all young people under the age of 25 years receive a good quality offer of employment, continued...
GMG is an inter-agency group bringing together heads of agencies to promote the wider application of all relevant international and regional instruments and norms relating to migration, and to encourage the adoption...
The Danish Refugee Council (DRC) is a humanitarian, non-governmental, non-profit organisation founded in 1956 that works in more than 30 countries throughout the world. DRC fulfils its mandate...
EU-wide network of relevant organisations to promote co-operation and policy development in the field of the integration of children and young people with migration background in school education. The network will be...
Dal 1919 lottiamo per i diritti dei bambini e per migliorare le loro condizioni di vita in tutto il mondo. Siamo la più...
CARDET is an independent, non-profit, non-governmental, research and development organization based in Cyprus with partners around the world. CARDET is becoming one of the leading institutions in the Euro-Mediterranean region for research...