Search results (6)
Showing results 1 to 6
KS specific taxonomy
EU Institution
Knowledge service topics
Demography
Knowledge service
Migration and Demography
Content type
Organisation
The European Commission is the executive of the European Union and promotes its general interest.
The Joint Research Centre is the Commission's science and knowledge service. The JRC employs scientists to carry out research in order to provide independent scientific advice and support to EU...
The Commission's Directorate‑General for Economic and Financial Affairs is responsible for the EU Commission's policies promoting economic growth, higher employment, stable public finances and financial stability.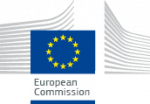 The European Commission's Knowledge Centre on Migration and Demography (KCMD), established on 20 June 2016, aims to provide scientific evidence for EU policymaking tailored to the needs of Commission...
The Secretariat-General is responsible for the overall coherence of the Commission's work – both in shaping new policies, and in steering them through the other EU institutions. It supports the whole...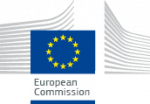 Eurostat is the Statistical office of the EU within the European Commission. Its mission is to provide high quality statistics for Europe. While fulfilling its mission, Eurostat promotes...