Search results (119)
Showing results 1 to 10
Knowledge service topics
Migration and development
Knowledge service
Migration and Demography
Content type
Organisation
The European Commission is the executive of the European Union and promotes its general interest.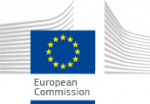 The WFP is the leading humanitarian organization fighting hunger worldwide, delivering food assistance in emergencies and working with communities to improve nutrition and build resilience.
Established in 1951, IOM is the leading inter-governmental organization in the field of migration and works closely with governmental, intergovernmental and non-governmental partners. With 172 member states, a further 8 states...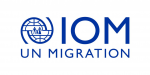 The United Nations is an international organization founded in 1945. It is currently made up of 193 Member States. The mission and work of the United Nations are guided by the purposes and principles...
The European Union Agency for Asylum (EUAA) is an agency of the European Union mandated with supporting Member States in applying the package of EU laws that governs asylum, international protection...
The Intergovernmental Panel on Climate Change (IPCC) is the United Nations body for assessing the science related to climate change. The IPCC provides regular assessments of the scientific basis of climate...
The mission of the Organisation for Economic Co-operation and Development (OECD) is to promote policies that will improve the economic and social well-being of people around the world. The OECD provides a forum in which...

The United Nations Children's Fund (UNICEF) works in 190 countries and territories to protect the rights of every child. UNICEF has spent 70 years working to improve...
The United Nations Environment Programme (UNEP) is the leading global environmental authority that sets the global environmental agenda, promotes the coherent implementation of the environmental dimension of sustainable development...
The Asian Development Bank was conceived in the early 1960s as a financial institution that would be Asian in character and foster economic growth and cooperation in one of the poorest regions...