Search results (47)
Showing results 1 to 10
Knowledge service topics
Demography
Knowledge service
Migration and Demography
Content type
Organisation
The European Commission is the executive of the European Union and promotes its general interest.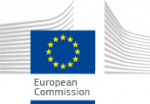 The Network of Europe's Leading Population Research Centres (Research, Expertise, Information)
IUSSP mission is to promote the scientific study of population, encourage exchange between researchers around the globe, and stimulate interest in population issues.
The European Social Policy Network (ESPN) was established in 2014 to provide the Commission with independent information, analysis and expertise on social policies. The ESPN supports the Commission in monitoring...
The Global Commission on International Migration, the first-ever global panel addressing international migration, was officially launched by the United Nations Secretary-General and a number of governments on 9 December...
ESPAS is an inter-institutional collaboration among the officials of the European Commission, the European Parliament, the Council of the EU, and the European External Action Service, with the support of the Committee of the Regions and of the European Economic...
The EUropean Network for Action on Ageing and Physical Activity is a thematic, collaborative network aiming to improve the health, wellbeing and independence of older people throughout Europe by the promotion of evidence...
The European Migration Network (EMN) is an EU network of migration and asylum experts who work together to provide objective, comparable policy-relevant information. The EMN was legally...
EEPO aims to improve European and national policy-making by providing information, analysis and insights on the design, implementation, monitoring and evaluation of policies. The main purpose of the EEPO is to produce high-quality...
The UNSD is a division of the United Nations committed to the advancement of the global statistical system. The UNSD is responsible for compiling and disseminating global statistical information, developing standards and norms for statistical...