Search results (116)
Showing results 1 to 10
Knowledge service topics
International migration governance
Knowledge service
Migration and Demography
Content type
Organisation
The European Commission is the executive of the European Union and promotes its general interest.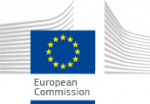 The Voluntary Return European Network (VREN) responded to the needs expressed by the European Commission in the Return Fund Work Programme 2010 for an improved cooperation amongst Member States...
By connecting stakeholders and leveraging non-traditional data sources to improve the understanding of migration and human mobility globally, the Alliance seeks to foster more cooperation across actors operating...
The United Nations Global Initiative to Fight Human Trafficking (UN.GIFT) was conceived to promote the global fight on human trafficking, on the basis of international agreements reached at the UN...
PICUM is a network of individuals and organisations working to ensure social justice and human rights for undocumented migrants. Grounded in principles of social justice, anti-racism and equality, PICUM works...
The European Consortium for Political Research (ECPR) is an independent scholarly association, established in 1970. Its 350 institutional members across around 50 countries represent the leading...
The aim was to develop an effective policy to prevent illegal migration including trafficking in human beings and the smuggling of migrants. To this end, the following activities were undertaken: Setting...
Migrants' Rights Network is an innovative UK- based NGO working and campaigning for the rights of all migrants PURPOSE: To be the sector leader in brokering conversations and negotiations between...
The Africa-EU Migration, Mobility and Employment (MME) Partnership aims to ensure sustainable development through better management of and joint cooperation on MME issues. It pushes for the implementation...
Our initiative aims to progressively become a common reference for those interested in new ideas connecting big data and of human development. We aim to establish a big...