Search results (397)
Showing results 1 to 10
Knowledge service
Migration and Demography
Knowledge type
Organisation
The European Commission is the executive of the European Union and promotes its general interest.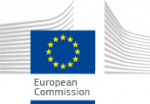 The Intergovernmental Panel on Climate Change (IPCC) is the United Nations body for assessing the science related to climate change. The IPCC provides regular assessments of the scientific basis of climate...
The WFP is the leading humanitarian organization fighting hunger worldwide, delivering food assistance in emergencies and working with communities to improve nutrition and build resilience.
The United Nations is an international organization founded in 1945. It is currently made up of 193 Member States. The mission and work of the United Nations are guided by the purposes and principles...
The United Nations Children's Fund (UNICEF) works in 190 countries and territories to protect the rights of every child. UNICEF has spent 70 years working to improve...
With 189 member countries, staff from more than 170 countries, and offices in over 130 locations, the World Bank Group is a unique global partnership: five institutions working...
The Walk Free Foundation (WFF) is an international human rights organisation founded by Andrew and Nicola Forrest. It encompasses their vision to see the end of modern slavery...
The International Institute for Sustainable Development's mission is to promote human development and environmental sustainability through innovative research, communication and partnerships. Established in 1990, IISD is an independent, Non-profit...
The United Nations Environment Programme (UNEP) is the leading global environmental authority that sets the global environmental agenda, promotes the coherent implementation of the environmental dimension of sustainable development...
The main objectives of the OAU were, inter alia, to rid the continent of the remaining vestiges of colonization and apartheid; to promote unity and solidarity among African States; to coordinate and intensify...