Search results (74)
Showing results 1 to 10
Knowledge service
Bioeconomy
Content type
Organisation
The European Commission is the executive of the European Union and promotes its general interest.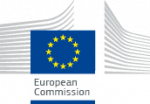 The Joint Research Centre is the Commission's science and knowledge service. The JRC employs scientists to carry out research in order to provide independent scientific advice and support to EU...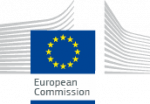 The IEA is an intergovernmental organization founded in 1974, initially to help countries collectively respond to oil supply disruptions. The four main areas of IEA are energy security...
The Commission's Directorate-General for Research and Innovation is responsible for EU policy on research, science and innovation, with a view to help create growth and jobs and tackle our biggest societal challenges.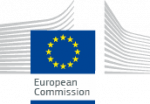 UNESCO is the United Nations Educational, Scientific and Cultural Organization. It seeks to build peace through international cooperation in Education, the Sciences and Culture. UNESCO's programmes contribute...
The UNSD is a division of the United Nations committed to the advancement of the global statistical system. The UNSD is responsible for compiling and disseminating global statistical information, developing standards and norms for statistical...
The Council is an essential EU decision-maker. It negotiates and adopts legislative acts in most cases together with the European Parliament through the ordinary legislative procedure, also known...
The European Parliament is an important forum for political debate and decision-making at the EU level. The Members of the European Parliament are directly elected by voters in all Member States to represent...
The Intergovernmental Panel on Climate Change (IPCC) is the United Nations body for assessing the science related to climate change. The IPCC provides regular assessments of the scientific basis of climate...
The United Nations Environment Programme (UNEP) is the leading global environmental authority that sets the global environmental agenda, promotes the coherent implementation of the environmental dimension of sustainable development...