Search results (13)
Showing results 1 to 10
Knowledge service
Bioeconomy
Geographic coverage
Europe
Content type
Organisation
The European Commission is the executive of the European Union and promotes its general interest.
The European Environment Agency (EEA) is an agency of the European Union, whose task is to provide sound, independent information on the environment. The EEA aims to support sustainable development by helping...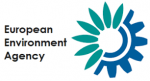 The Council is an essential EU decision-maker. It negotiates and adopts legislative acts in most cases together with the European Parliament through the ordinary legislative procedure, also known...
The European Parliament is an important forum for political debate and decision-making at the EU level. The Members of the European Parliament are directly elected by voters in all Member States to represent...
The European Political Strategy Centre (EPSC) is the European Commission's in-house think tank, established by European Commission President Jean-Claude Juncker, and operating directly under his...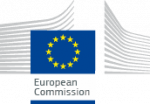 Eurostat is the Statistical office of the EU within the European Commission. Its mission is to provide high quality statistics for Europe. While fulfilling its mission, Eurostat promotes...

BIC is a non-profit organisation set up in Brussels in 2013. BIC represents the private sector in a Public-Private Partnership (PPP) with the European Commission, also known as the Bio-based Industries Joint...
The European Forest Institute is an international organisation established by the European States that conduct research and provide policy support on forest-related issues, connecting knowledge to action. They aim...
EASAC is a council formed by the national science academies of the EU Member States, Norway, and Switzerland to enable them to collaborate with each other in providing independent science advice...
ERRIN is a Brussels-based platform of more than 130 regional stakeholder organisations from 24 European countries. Their members are mainly regional authorities, universities, research organisations...