Search results (3)
Showing results 1 to 3
KS specific taxonomy
Childrens rights
Knowledge service topics
Legal migration and integration
Knowledge service
Migration and Demography
Digital Europa Thesaurus
human rights
Knowledge type
Organisation
The research of the Centre for Migration Law (CMR) is focused on issues surrounding migration and minority protection.
The European Union Agency for Fundamental Rights (FRA) is the EU's centre of fundamental rights expertise. It is one of the EU's decentralised agencies. These agencies are set...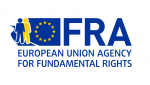 The Council of Europe advocates freedom of expression and of the media, freedom of assembly, equality, and the protection of minorities. It has launched campaigns on issues such as child protection, online...